Welcome to REVOLUTION Student Ministries.
Revolution Student ministries (REVO) focuses on two ideas:
1. Revolution means "a radical and pervasive change in society".  We are, in effect, rebels. It means we commit to helping to change what is bad in our family, our school, our community, and the world by following the example of Christ. Culturally, being part of REVO means we will live differently than others in this world.  God comes first, others second, our needs are our last focus.
2. Revolution also refers to something that rotates, revolves or turns.  The word "repent" means "to turn around".  It is a military word meaning to "about face"–to walk in the opposite direction. Personally, being part of REVO means we commit to evaluate our life and walk away from anything that displeases God. It means rejecting the values of the world and that way of living; replacing it with the values of Christ and His way of living.
OUR GOAL
My desire for our students is for them to be whole Christians. I want their faith to be a central and defining part of who they are. I believe it is important for our graduated students to  not only understand the truths they are taught but to also embrace them and make them their own. I want them to own a faith worth owning.
I hope to plant seeds of desire in them, to awaken them to a love for God and others in the hope that they will influence family and friends to fall in love with God as well.
I believe that God's truth is always relevant and that he gave us laughter, smiles, and imaginations as tools to reveal truth to the skeptical and the broken as well as those who already believe.
I believe we have the ability to improve our communities' understanding of who God is and what His church is to be.
I believe people's ability to grow and path to growth will often be unique to them.
I believe faith is best nurtured through experience and discovery, not by force feeding with a fire hose.
I believe ministry is best done out of the overflow of ones' spiritual life; that it is difficult to teach from a dry well.  I also believe that faith and life are tied to one another in such a way that growth is at its best when people share their lives with one another.
Proverbs 11:14 says: "Where there is no guidance, a people falls, but in an abundance of counselors there is safety."
 The REVO Staff is a TEAM of adult Small Group Youth Mentors (SGYMs) serving and operating under the direction and oversight of the Student Ministries Pastor (Aaron Zustiak).   The SGYM's serve as "Life-Mentors" to their small group students.  Our TEAM aims at serving and reaching out to ALL the four state area's middle and high school students.
I am fortunate to work with a great group of faithful followers of Christ who love investing in the lives of our teens.  We believe that faith is something best learned in community and that God reveals His truth through each of us in different ways.  We give voice to that through our Small Group Youth Mentors or "SGYMs" (Sig-ums).
SGYMs are adult sponsors who lead our small groups, speak to the students during REVO, and lead by example during worship.  They pour what God has poured into them into our teens, passing the baton of belief to the next generation.
Our Middle School students (grades 6-8) gather every Wednesday night from 6:00 p.m.- 8:00 p.m. where we worship, study the Bible, play super fun games, talk about our journeys with Christ, and then break out into grade and gender-specific small groups for a time of discussion.   Our High School students meet on Sunday's from 6:15-8:30 (and usually hang out afterwards doing something fun for those who don't have homework still)
Our program places a strong emphasis on small groups; leading students into a more intimate and committed relationship with Christ, helping them discover their spiritual gifts and how those play into their purpose in serving God's kingdom.  We serve alongside parents to support and augment each family's home life and are constantly trying to be a more family-nurturing youth program.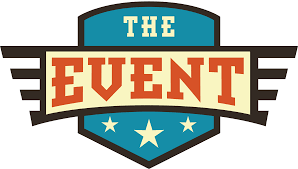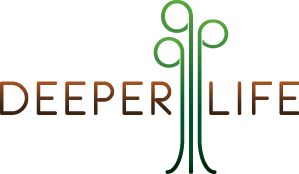 Several times a year, we cross the state line to attend youth rallies at Joplin's Ozark Christian College. The Event, Getaway, and Deeper Life rallies each bring nearly 1,000 regional teens to the campus for worship, topical classes (such as "How to share your faith" and "Know why you believe" among others) as well as some great hang out time.
It is a great chance to strengthen friendships as well at their faith.
Check occ.edu/events for more info.
If you want to print one at home, click here to download the GCC MEDICAL RELEASE FORM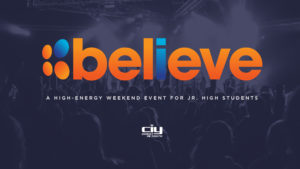 This year our MS students are heading back to KCMO for CIY BELIEVE. Info on what BELIEVE is can be found here. (it is an awesome event made specifically for MS Students.)
Students registered to attend Believe need to click  here to finish their registration.  Please do so ASAP.
CAMP IS HERE!
 High School Students are headed to Colorado again this year to Camp Como click here for details on Camp Como
We will leave June 17th, stay the night 1/2 way in a hotel and arrive at camp on the 18th.  We will return laaaate on the 21st.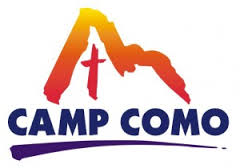 COMO REGISTRATION
Registration is different for COMO than for Sky Ranch.  There is an online form for you to fill out (click here to register your student)  as well as several extra forms found on the Como website (click here to download the forms yourself) 
We have printed copies of all the forms at the church if you would rather just pick some up while you are here.
We will need 4 (maybe 5) physical forms from you
GraceCommunity Church medical release
Como Physical form
Como Immunization form
Como Medication form
If your child will be white water rafting, they will need to fill out a Noah's Ark Rafting form) in addition to the Como online form. I know, it's a lot of paperwork! Yikes! (link for this form is coming soon)
The cost for HS camp has changed and will be determined soon. A Pre-registration fee of $50 is due by May 6th  Be sure to get registered before May 6th!
let's go to como!!
MIDDLE SCHOOL CAMPERS
Our MS students are headed back to Sky Ranch, Quapaw (Sky Ranch Website)
Their camp will be from Thursday May 31-June 3rd. Cost is $250 (which includes the t-shirt) Pre-registration is $50 ($25 for each additional child) We have forms printed for registering your student available at the church. There are 2 forms, one for GraceCommunity Church and one for Sky Ranch. Be sure to get the forms filled out for us and turned in by May 6th!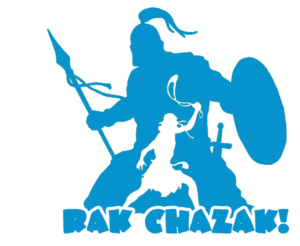 Grace Community Church (formerly Riverton Friends Church) has a great heritage, something we desire to tap into with our ministry. We want to help our students develop both roots–to give them an anchor for the challenges they will surely face–and wings–so that they will find God's unique calling for their life and fulfill it.
Our goal is for this ministry to be a healthy supplement to how you are already teaching your kids to grow. We love you and look forward to walking alongside you and your family in this awesome journey God has before us.
May God grant us each the wisdom, the perseverance, the creativity, and the grace to succeed! 
-Aaron Zustiak
Associate Pastor
Hey, be sure to get signed up for Flocknote so we can contact you for Church closings etc…etc…etc…Just fill out the form below